New Program Assistant - NGO ACDC announce appointment - Ilda Krama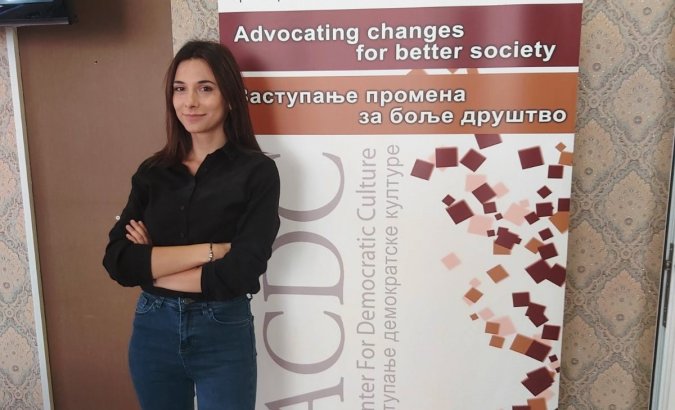 Ilda Krama is a student of architecture and design, who by chance took the road in a different and new direction, which is of particular interest and that is the process of the rule of law in Kosovo. As a part of the Bosniak minority community, Ilda became a trilingual person as a child.
Speaking both local languages, she has been an activist in many projects of international organizations dealing with human rights, women's rights, the problems of minority communities in Kosovo. She was also a participant and finalist for the development of a business model in social entrepreneurship. With a combination of her profession and experience on social issues, her goal is to create a creative way of development and improve interethnic community relations in Kosovo.