OP - ED Let's support young people for a better society - Aleksandar Rapajić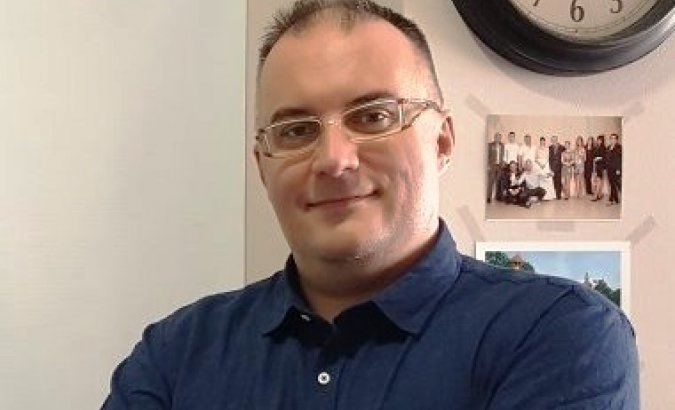 The integration of the judiciary in northern Kosovo is one of the few positive stories that came from the Brussels Agreement. In addition to the obvious benefits for the population such as legal security, access to institutions, abolition of the parallel system, another good side of this integration is the opening of new opportunities for young people graduating from the Faculty of Law in North Mitrovica, in Serbian, to stay in their place of origin and build their careers.
Kosovo is currently facing the problem of migration of young people leaving their country in masse in search of a better life. This problem affects all communities, but it is especially sensitive for members of non-majority communities. Non-majority communities in Kosovo are smaller in number, and the departure of every young person, especially the highly educated, is an irreparable loss.
The University of North Mitrovica is a place where representatives of the Serb, Bosniak, Gorani, Roma and other communities have the opportunity to gain an academic title. For almost two decades, the Faculty of Law of the University of North Mitrovica has been training dozens of lawyers annually to complete bachelor, master's and doctoral studies, but unfortunately most of these young professionals have not been able to continue their careers in Kosovo. Their diplomas were not accepted, and employment opportunities in the "Serbian system" were very limited. Graduated lawyers, eager for further advance in career, had no choice but to leave Kosovo and continue their future professional progress somewhere in central Serbia. That departure mostly meant that they leave forever and continue their life far from their place of origin.
With the integration of the judiciary in northern Kosovo, this major problem has been partially resolved, as law graduates now have the opportunity to practice their profession within the Kosovo legal system. They can expand their knowledge through internships, to continue their career in the judicial system as judges or prosecutors, through advocacy, and soon there is hope, since at this moment it is not possible as notaries or executors. All this was established not only through the integration of the judiciary, but through a broader process that included the verification of diplomas, the establishment of a true bilingual system in the judiciary, the integration of security structures, better access to institutions, and so on.
Therefore, these young lawyers should be supported, provided with appropriate practice in order to gain work experience not only in Kosovo, but also to acquaint them with work in the region and provide them with a broader knowledge of international law. It is also necessary to enable them to improve their skills, learn another official language, improve their computer literacy and be the backbone of a new and better legal system in Kosovo. This will give new generations the opportunity to build their future in this area and become a new respected middle class that will guide and encourage us to progress. On the other hand, the judicial staff that is integrated from the Serbian system is already at the end of its career, and by enabling young people from non-majority communities to stay, we will preserve the wealth of Kosovo's multi-ethnicity that has been successfully created.
Rapajic Aleksandar
Aleksandar Rapajic is the chairman of the Consultative Cancel for Communities within the Office of the President. He has been a civil society activist for many years, and has mostly dealt with interethnic reconciliation and the rule of law. He is an active member of the Kosovo Coalition for Reconciliation. He is a lawyer by profession.