Webinar "From a Law Intern to a Lawyer" 28th January 2021 - 12 AM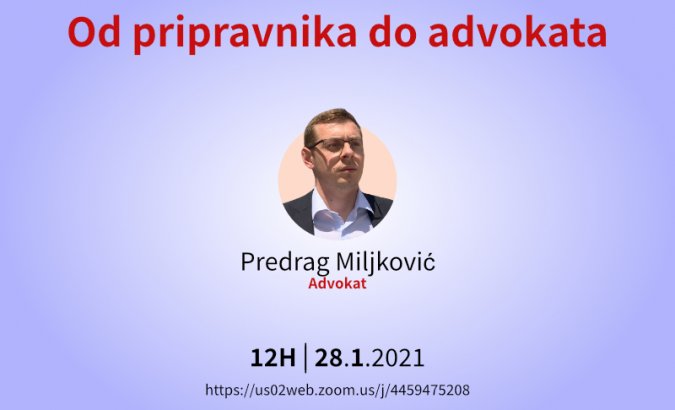 NGO Advocacy Center for Democratic Culture - ACDC has a pleasure to invite you on a fifth ZOOM webinar as a part of the project "Support to Integration of Young Lawyers from non-majority communities" supported by Embassy of Switzerland in Kosovo and implemented by ACDC.
The webinar has main objective to inform young lawyers about functioning of a Law offices in northern Kosovo, how to prepare oneself for a Bar Exam, to equip law graduates with practical legal skills and to provide them with news about the internship and employment opportunities following special circumstances of COVID-19.
Guest speaker on the webinar will be:
Mr. Predrag Miljkovic, LL.M, Lawyer
Webinar will be held in Thursday 28th of January 2021 at 12 AM via ZOOM application at following link:
https://us02web.zoom.us/j/4459475208
Looking to see you on a webinar!