20.02.2023. » 21:52 | ACDC
---
Public conference on expropriation in North Kosovo
---
---
On February 20, NGO ACDC organized a public conference on expropriation in northern Kosovo.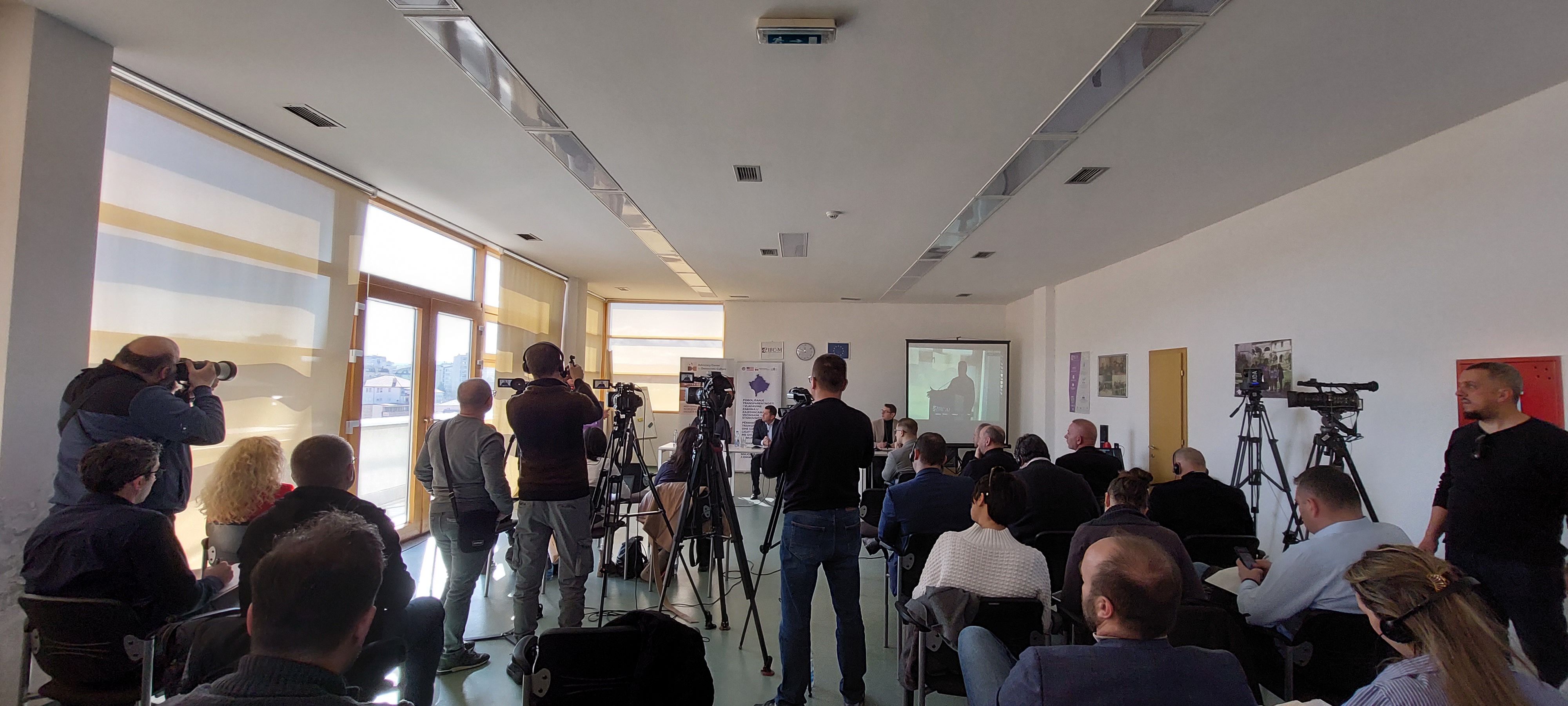 On February 20, NGO ACDC organized a public conference on expropriation in northern Kosovo. Speakers at the event included Zoran Todić, the former mayor of Leposavic municipality, Predrag Miljkovic, a lawyer from North Mitrovica, Duško Čelić, law professor and expert for property issues and Mladen Ćiprijanović, a lawyer from Leposavic.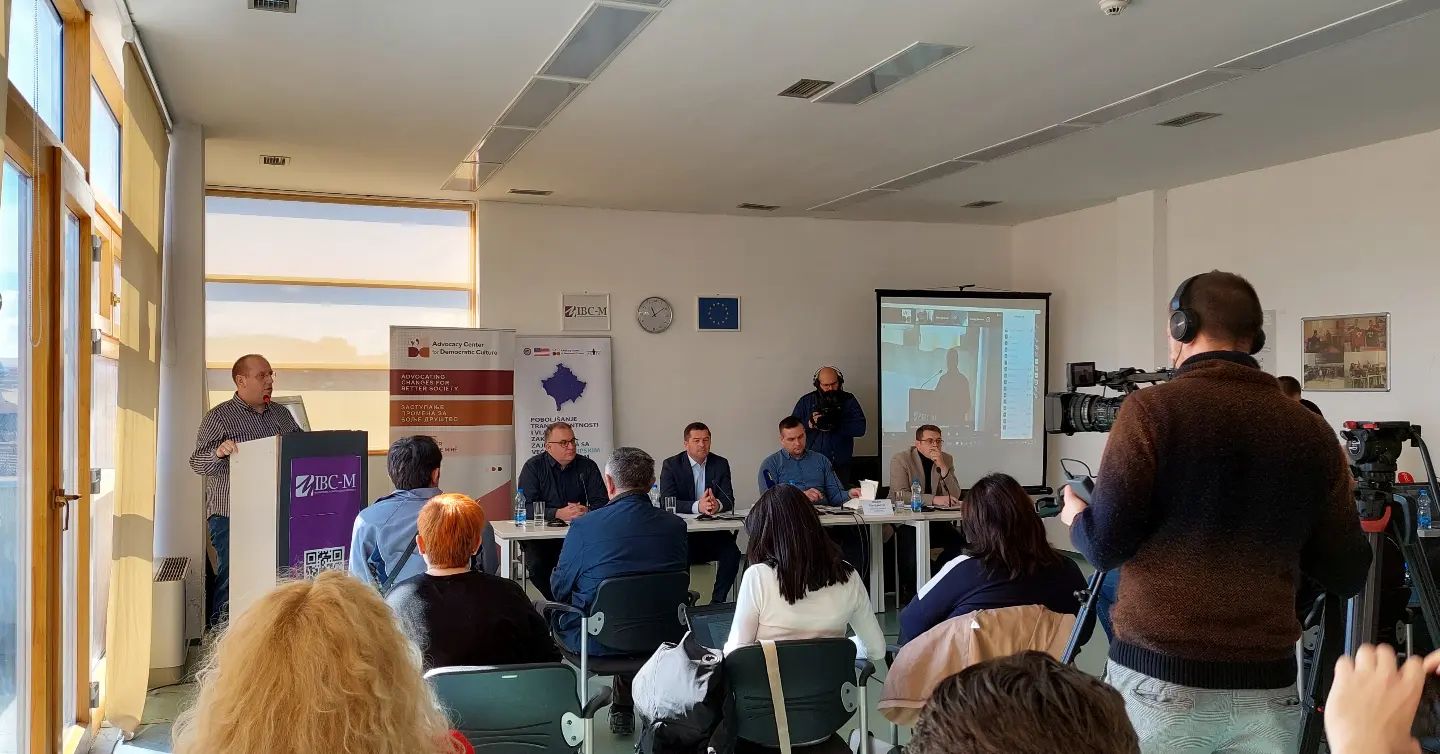 The Executive Director of the NGO ACDC, Dušan Radaković greeted the attendees and pointed out that the ACDC continues to organize conferences that addresses important topics and problems of citizens.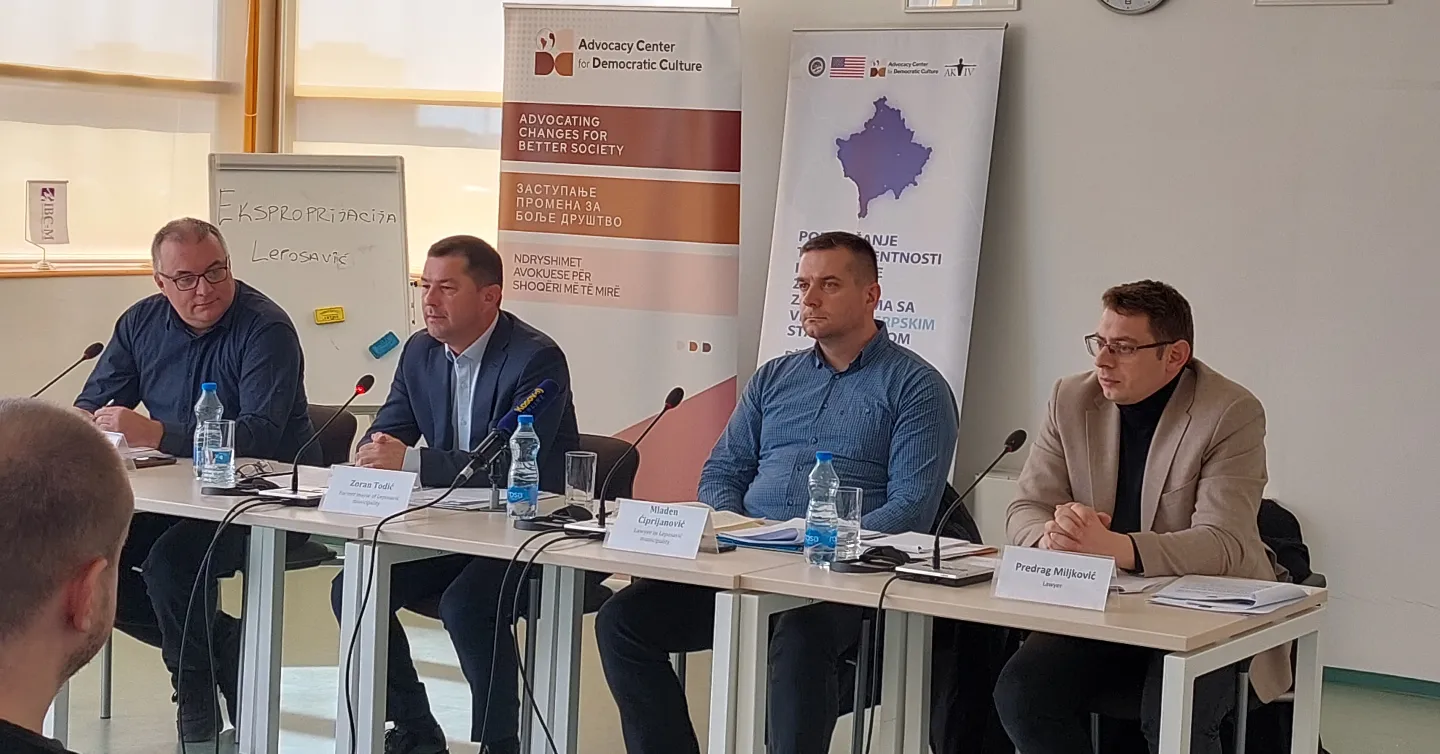 The former Mayor of Leposavić Municipality, Zoran Todić, stated that the purpose of land expropriation in this municipality is still unknown.
"The expropriation of land in the Leposavic municipality is currently one of the most pressing issues facing not only the citizens of this municipality but also those in the entire north of Kosovo," said Todic.
According to him, before making a decision on expropriation, the central authorities in Pristina had to consider the fact that the municipalities in the north are currently dysfunctional as a result of the Serbs leaving Kosovo's institutions, and that the decision was not taken at the appropriate time.
The lawyer in the municipality of Leposavić, Mladen Ćiprijanović pointed to the non-transparency of the government in Pristina and presented examples of regular procedures in the process of expropriation.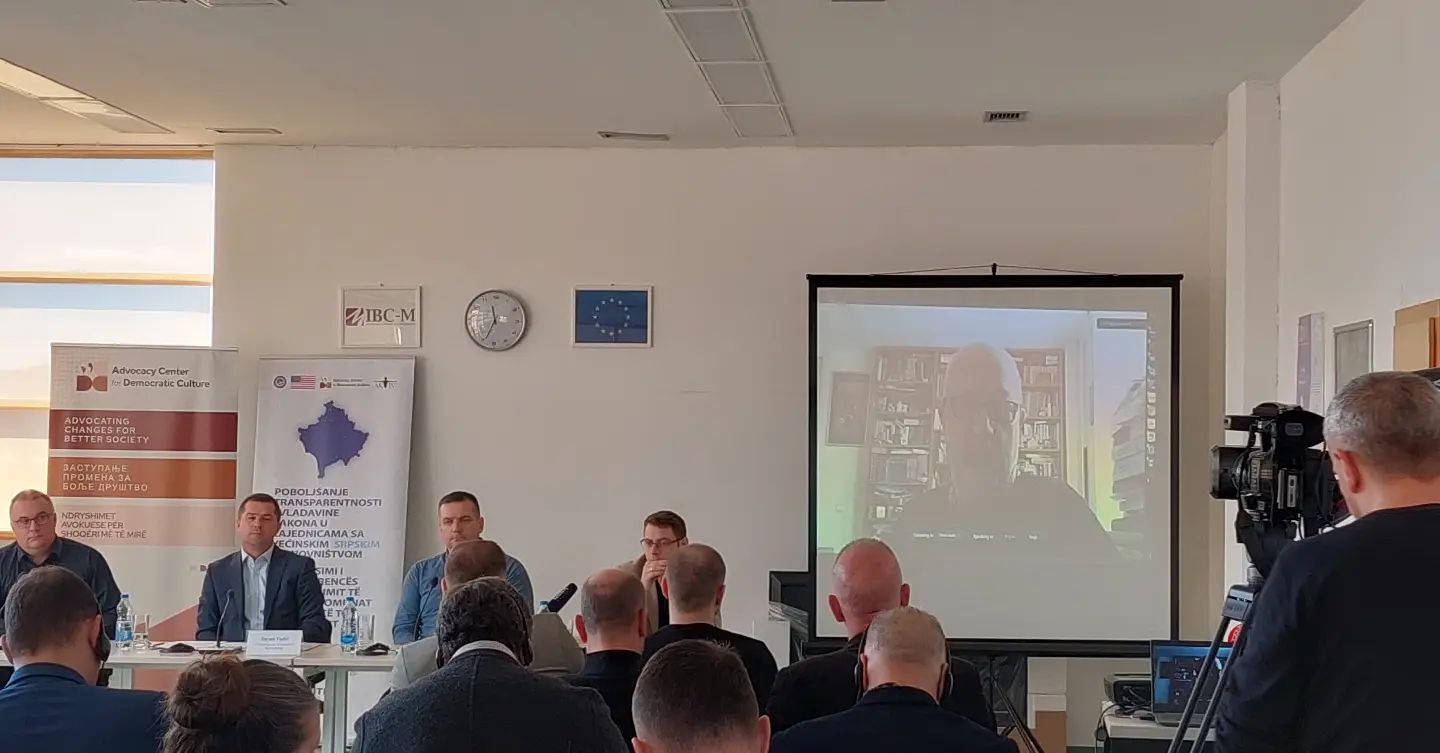 Duško Čelić, professor of law and expert in property issues, noted that such a case of land expropriation in Leposavic and the government's decision in Pristina has not been documented anywhere in the world and cannot be categorized as expropriation.
Lawyer Predrag Miljković, who is part of the legal team that represents the interests of land owners, also agrees that it is a case of usurpation, not expropriation. Miljkovic added that his colleague Nebojša Vlajić has already filed a complaint to the Supreme Court, expressing the hope that the decision will be overturned.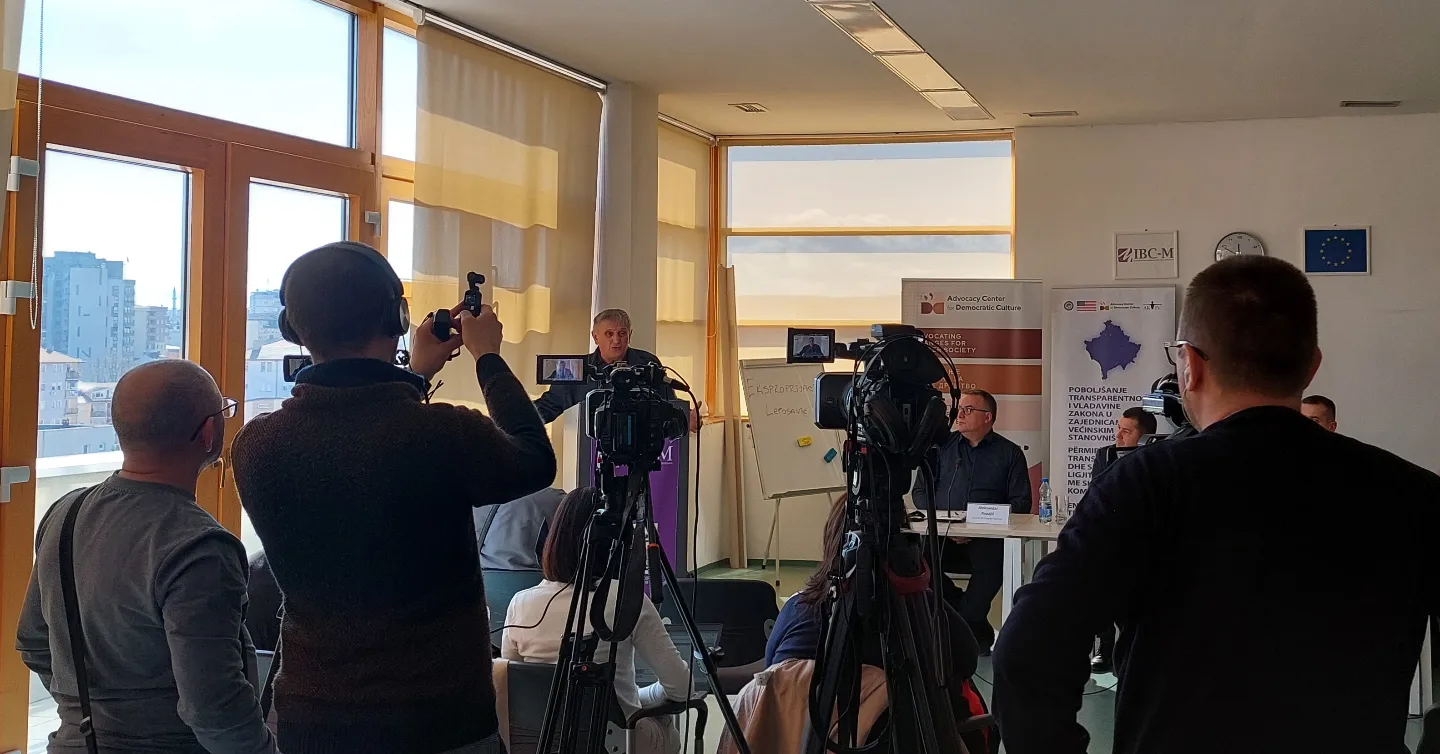 Two residents from the village of Mekiniće, whose lands were expropriated, said that they as well as their neighbors, hope that the international community will solve this problem.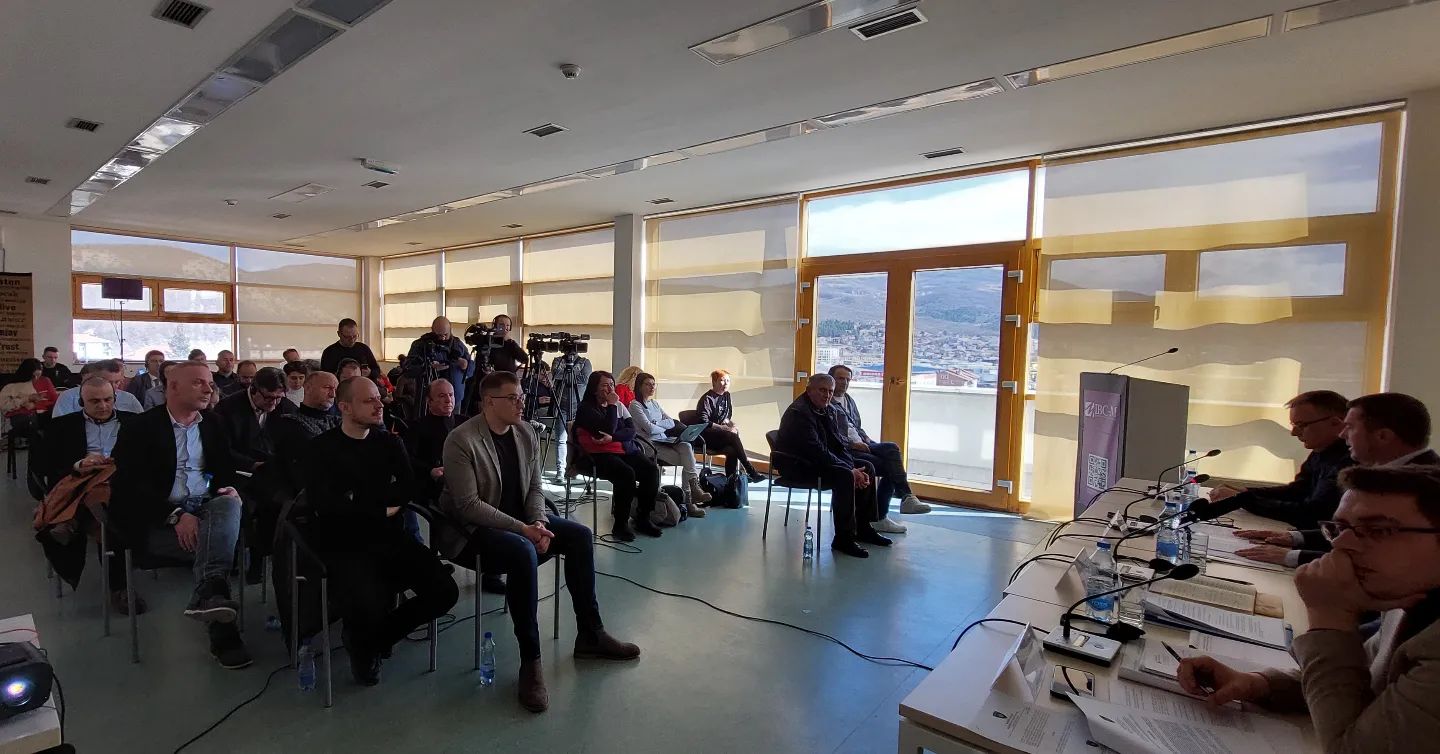 The conference was organized within the project "Enhancing Transparency and Rule of Law in Kosovo-Serb Majority Communities in Kosovo", supported by INL.